This is a FREE Masterclass. There Are No Costs, But Time Is Very Limited.
"How We Help Agencies 10X Their Sales Pipelines in just 90 Days even if you don't have a Niche,
(an Offer or a Single Customer yet)

WITHOUT Hiring Employees or Contractors!"
Date & Time


Dec 05 2023 @ 4pm EST

Masterclass starts in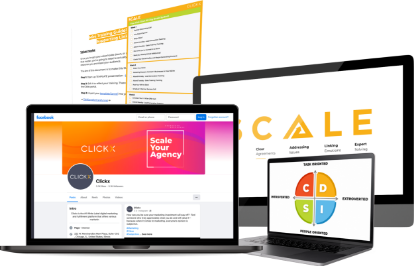 Live Agency Scaling Training
Attend Our FREE Training To Learn Insider Secrets Of Agency Lead Generation And Customer Acquisition You Won't Find Anywhere Else!
Secret #1 - How to add an extra 10K+ for your agency without any overhead, building funnels, or doing free work for case studies.
Secret #2 -

How to generate demand and get booked appointments without large ad spends, networking or DMing on social.

Secret #3 -

How to dramatically increase your close rate and charge a premium to get to the 30-50K mark faster.


222 W. Merchandise Mart Plaza 1212 Chicago, IL 60654. Sales 888-909-7265