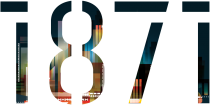 Hey 1871 member,
For a limited time, get Clickx FREE for one month and receive 40% OFF for 6 months.

(List price $499/month)
Clickx is an all-in-one platform that helps businesses take control of their digital marketing and achieve predictable ROI from their marketing investments.
This offer does not apply to existing Clickx accounts.